The Central European Hydrogen Technology Forum H2POLAND is an ideal place for all entities representing industries focused on zero and low-emission economy.
ISSUES TALKED OUT AT THE CONFERENCES AND DEBATES include.
HYDROGEN PRODUCTION
Hydrogen is always a colorless and odorless gas, but the most desirable is green hydrogen - produced using renewable energy sources. 96% of current global hydrogen production is split between dark colors. Hydrogen can be produced from methane, gasoline, biomass, coal, water, agricultural biogas or municipal waste.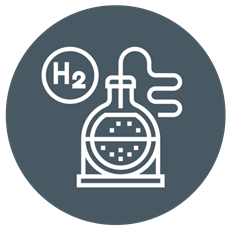 HYDROGEN INVESTMENTS
Global hydrogen production will increase from the current 71 million tons (with current demand of 115 million tons) to 168 million tons by 2030. Market revenues are expected to increase from $177.3 billion in 2020 to $420 billion in 2030. By 2050, the international hydrogen market could be worth $2.5 trillion.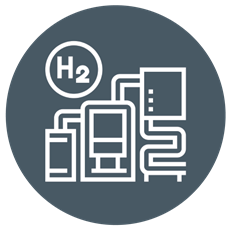 H2 MOBILITY
Hydrogen is to be increasingly used in the field of electromobility. Electric cars charged with electricity from photovoltaic panels mounted on the roofs of garages or cars will appear on the streets. The Polish Hydrogen Strategy calls for the construction of 32 hydrogen refueling stations by 2025.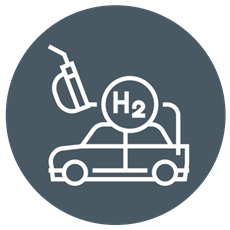 WAREHOUSING AND H2 DRISTRIBUTION
Hydrogen allows excess energy - both from fossil fuels and RES - to be stored and released when needed. The energy stored in hydrogen can be used when needed and produced continuously or when there is an energy surplus. By using renewable energy sources, there are no CO2 emissions into the atmosphere.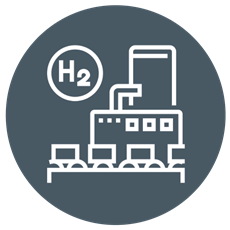 The program of the H2POLAND Forum is created in close cooperation with experts, partners and participants of the event, We encourage you to substantively cooperate and send suggestions for topics that you think should be covered at H2POLAND 2024.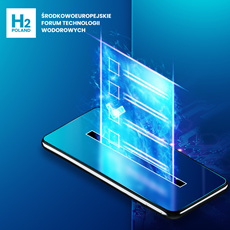 FINANCIAL OUTLOOK
The EU Innovation Fund, with a budget of €3 billion, envisages investments of €1 billion for electrification and the production and use of hydrogen from renewable sources. A European Hydrogen Bank will be established, which, together with the Innovation Funds, is expected to close the 100% cost gap in green hydrogen production.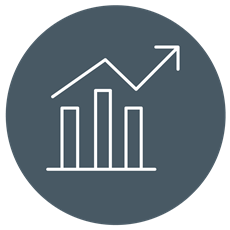 HOW TO BUILD AN EU AND NATIONAL HYDROGEN ECONOMY?
Hydrogen strategies at the EU level and in individual EU member states are focused on increasing the overall hydrogen economy. The EU strategy calls for 6 GW of installed capacity of electrolyzers powered by renewable energy between 2020 and 2024. Between 2025 and 2030, hydrogen is expected to become an integral part of the electricity system.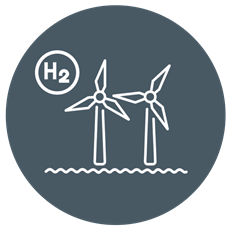 HYDROGEN EDUCATION
The idea of hydrogen will require a thoughtful, long-term strategy and public acceptance of the new technology. Education will be important - from elementary schools to the creation of new fields of study. The market will be looking for people with the experience and personal and interpersonal skills to commercialize hydrogen solutions.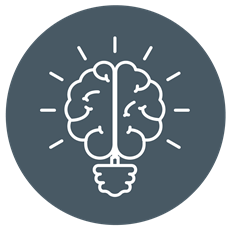 WILL GREEN HYDROGEN BE THE ENERGY OF THE FUTURE FOR POLISH CITIES AND VILLAGES?
Cities betting on hydrogen will gain energy independence, financial savings and, by eliminating smog, clean air. Poland is among the top three EU countries that produce the most hydrogen. Currently, as much as 95% of Poland's hydrogen is produced from natural gas, so only 5% can be called green.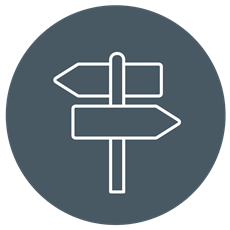 CCS I CCSU
Much of the global CO2 emissions are caused by the direct burning of fossil fuels to generate heat. These processes range from production in steel mills, to combined heat and power plants that heat homes and water, to heating food in gas stoves. Direct combustion of hydrogen produces water and heat. No other compounds are produced in the process.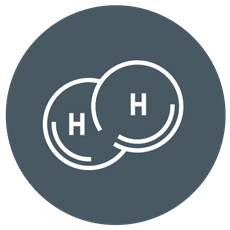 POWER TO POWER INSTALLATIONS
Power-to-Power is a process in which excess renewable energy is stored as chemical energy in the form of hydrogen. Such hydrogen can be used on site or transported to a collective hub and distributed further. When power is needed again, the hydrogen can be used to produce energy.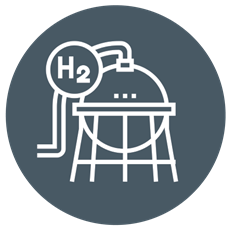 H2 IN DECARBONIZING ENERGY-INTENSIVE INDUSTRIES
Hydrogen is the safest form of energy for performing energy-intensive tasks. In fact, hydrogen energy is three times more powerful than gasoline or other fossil fuels. The efficiency and power of hydrogen energy make it an ideal fuel source for spacecraft. For many sectors of the economy, hydrogen will be one of the leading avenues for decarbonization, such as in fertilizer production and the steel industry.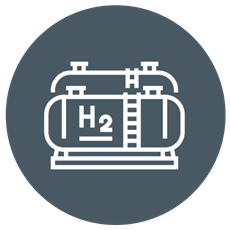 PARTNERSHIPS AND HYDROGEN VALLEYS
The Polish Hydrogen Valley Innovation Ecosystem will feature innovative industrial projects. It will be managed by a "Coordinating Institution" to ensure the emergence of a Polish hydrogen industry with globally competitive potential. The construction and operation of the ecosystem must be coordinated at the national level and integrated into the international economic system.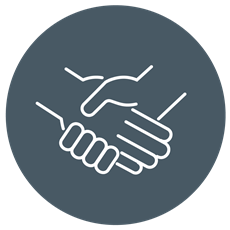 HYDROGEN CERTIFICATION
Hydrogen certification covers the hydrogen production process from inception to the individual delivery point. The overarching goal is to keep carbon emissions low or sustainable throughout the supply chain. The remaining CO2 emissions can be neutralized through direct or indirect offsetting measures.