3 Seas Hydrogen Council agreement will unite European leaders on the road to green transformation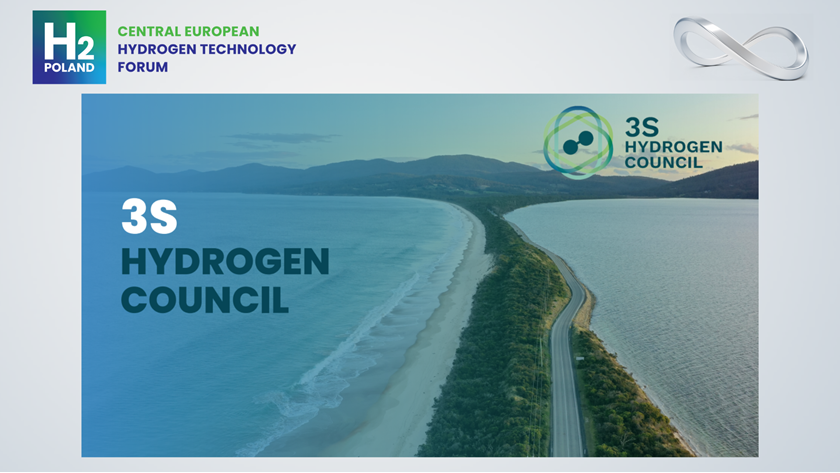 This coming Tuesday, 16 May, during the H2POLAND 2023 Forum, representatives of European organisations will join the Covenant, which is the first transnational hydrogen initiative of the Central European and Baltic countries.
The cooperation that will be established will contribute to the creation of a hydrogen platform for sharing experiences and taking joint actions to support Central and Eastern European countries and local governments on their way to a green transition.
The 3 Seas Hydrogen Council will seek synergies and cooperation opportunities for the development of a zero-carbon economy in which hydrogen will play an important role. Its members see an urgent need to start a fruitful dialogue and develop a common position before the European Commission, the Council and the European Parliament, as well as before other organisations and decision-making centres at regional, European and global levels.
Poland, the Czech Republic, Slovakia, Hungary, Estonia and Ukraine will join the Agreement.
The document will be signed by representatives of European hydrogen organisations comprising
Vaclav Bystriansky, Czech Technological Hydrogen Platform (HYTEP) (Czech Republic)
István Lepsény, Hungarian Hydrogen Technology Association (Hungary)
Damian Mucha, Hydrogen Technology Cluster (Poland)
Sven Parkel, Estonian Hydrogen Cluster (Estonia)
Paweł Piotrowicz, Hydrogen Poland (Poland)
Oleksandr Riepkin, Ukrainian Hydrogen Council (Ukraine)
Ján Weiterschütz, Slovak National Hydrogen Association (Slovakia)
Content of the Agreement
Aware of the magnitude of the challenges posed by the need for an energy transition accelerated by global events, the hydrogen organisations representing the Central European countries and the Baltic States agree to act together from now on.
Together, we will look for commonalities and synergies as well as complementary opportunities to cooperate for the development of a zero-carbon economy, in which hydrogen will play an important role.
Our region is united not only by a common, turbulent history, but also by a similar energy and heating structure and similar climatic conditions, including large seasonal differences in energy and heat demand. We also share the region's role as a production base for the economies of the West and the rest of the world.
All of this makes us see an urgent need for our countries to initiate processes of continuous dialogue, to establish common positions especially vis-à-vis the Commission, the Council and the European Parliament.
Only together can we ensure that our voice is heard and taken seriously by the decision-making centres of the EU.
We also count on Ukraine's imminent accession to the European Community, which will further strengthen our region. We are already pleased that Ukrainian organisations are joining our initiative.
We believe that the reconstruction of Ukraine will be a process of great transformation and we want to support these processes by building knowledge and experience together.
Our common platform for dialogue will build prosperity based on green reindustrialisation, clean environment, independence and energy security at European, regional and local levels.
We believe that this initiative will strengthen local governments, bring about an influx of green industry and thus an increase in jobs, local competence development and civic participation, as well as improving public health by eliminating pollution.
We propose that our agreement will result in the establishment of a platform, which we will call the 3 Seas Hydrogen Council, in which all participants will have equal rights and the chairmanship will rotate.
Our aim is to dialogue, to explore the possibilities of our countries as a common area of transformation, and to represent this initiative before other organisations, institutions and decision-making centres at both regional, European and global levels.