Canadian Prime Minister Justin Trudeau and EU chief Ursula von der Leyen announce new hydrogen deal
Canadian Prime Minister Justin Trudeau announced March 8, along with European Commission President Ursula von der Leyen, more support for Ukraine and a new hydrogen agreement with Europe.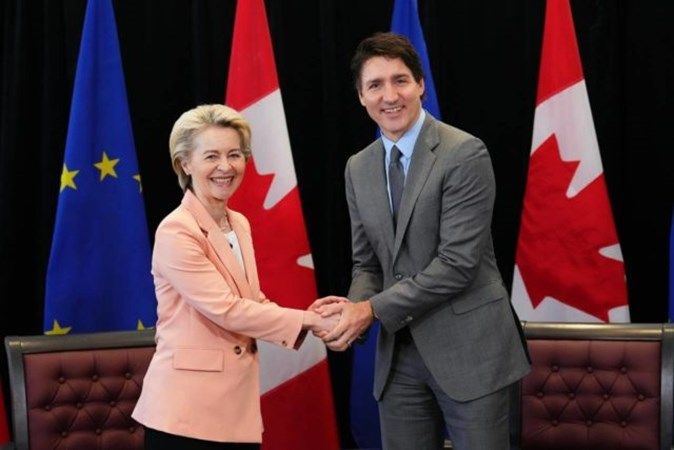 Canada will extend Operation Unifier's mission to provide engineering training in Ukraine until at least October, and Canadian medical trainers will be sent to help Ukrainian forces with combat medical skills.
- Canada is doing much more than others in terms of its fair share of assistance to Ukraine, going far beyond what is necessary. So I want to thank Canada for that," von der Leyen said at a joint press conference with Justin Trudeau in the Canadian city of Kingston.
He also reported that Ottawa has signed a new hydrogen agreement with the European Union.
- An enhanced hydrogen action plan will mobilize investment, support businesses, share expertise and bring clean Canadian hydrogen to Europe, Justin Trudeau said. - It's also about good new jobs for the middle class, economic growth and clean energy.
As part of broader talks on climate change and clean energy, von der Leyen said Canada and the EU are making progress on a critical minerals agreement, which was signed in 2021. She described the minerals as a "driver of the clean economy." Meanwhile, the EU's joint "green alliance" with Canada will allow for increased energy and climate cooperation across all areas of the economy.
Source: Terrace Standard