EU and Japan strengthen hydrogen cooperation
The European Union and Japan today strengthened their cooperation in the hydrogen field, signing a cooperation agreement with the aim of stimulating innovation and developing the international hydrogen market. As pioneers of hydrogen technology, the EU and Japan will work together to make the production, transportation, storage, distribution, use and trade of renewable and low-carbon hydrogen sustainable and profitable.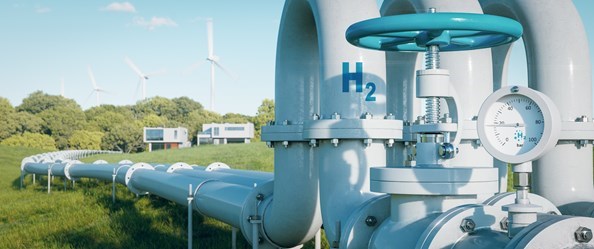 The cooperation will contribute to the establishment of a rules-based and transparent global hydrogen market, with no disruption to trade and investment. The cooperation agreement was signed in Tokyo by Energy Commissioner Kadri Simson and Japanese Minister of Economy, Trade and Industry Yasutoshi Nishimura.
The two sides have already committed to achieving climate neutrality by 2050 and to accelerating the transition to clean energy, as outlined in the EU-Japan green alliance. Hydrogen could be critical to both the success of the green transition and energy security.
The agreement identifies a number of areas where governments, industry players, research institutions and local authorities in the EU and Japan will be encouraged to cooperate. These include:
policies, regulations, incentives and subsidies, including at the international level, to develop common standards and certifications;
best practices and lessons learned in renewable and low-carbon hydrogen research, development, applications and demonstration projects;
project development, including in the context of multilateral cooperation initiatives, also with a view to supporting other countries around the world;
education, upskilling and acquisition of new skills, and vocational education and training, including through exchanges.
The EU and Japan are engaged in a highly advanced energy dialogue that covers topics such as energy security, offshore wind energy, liquefied natural gas (LNG), electricity market structure, energy technology and nuclear energy. The two sides have set long-term ambitious goals to achieve climate neutrality by 2050, and closer cooperation on methane emissions is being discussed. The EU-Japan summit in May 2021 established a green alliance, with hydrogen identified as a key area for future cooperation.
- Today's agreement reaffirms the commitment of the EU and Japan to cooperate on hydrogen, which is key to both our climate goals and energy security. This cooperation agreement is an important step toward deepening EU-Japan energy cooperation, which is based on shared values and interests. I look forward to seeing the first concrete results of this cooperation in the coming months and years - said Kadri Simson, Commissioner for Energy.