H2POLAND Forum - hydrogen Europe comes to Poznan
On 16 and 17 May this year, it is worth coming to Poznań - the city where the greatest authorities representing the broadly understood hydrogen environment will meet. It is here, at the Poznań Congress Centre on the grounds of the Poznań International Fair that the 2nd Central European Hydrogen Technology Forum H2POLAND, organised by the MTP Group, will take place.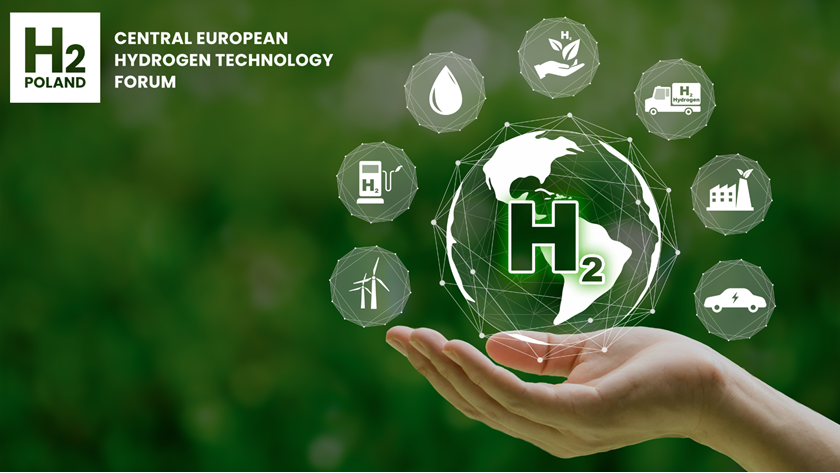 H2POLAND is the first conference in Poland and Central and Eastern Europe combined with a trade fair, devoted entirely to hydrogen technologies. The forum is directly linked to the changes taking place on the European arena leading to the widespread use of hydrogen technologies in many areas of the economy - from transport, heating and power to the use of H2 in everyone's everyday life.
The key to achieving zero-carbon is cross-sectoral cooperation, not only at international level, but above all at local level. It is precisely such cooperation, bringing together different industries around the idea of the widespread use of hydrogen in many areas of the economy, that this year's H2POLAND Forum will be dedicated to.
'It is bloody ambitious* - how to achieve the goals? The role of cross-sectoral cooperation in creating a hydrogen economy'. These words by Frans Timmermans*, uttered during last year's EU Hydrogen Week, will be the theme of the opening session of the Forum on 16 May at the Poznań Congress Center. Invited experts will discuss the difficult challenges proposed by EU authorities in recent years. The upcoming changes, which are reflected in such documents as the Fit for 55 package or REpowerEU, will be of great importance for the Polish and European economies. In this situation, will it be possible to achieve widespread decarbonisation involving primarily businesses?
The programme of the two-day H2POLAND Forum includes many other debates and presentations on a wide variety of issues related to the use of hydrogen. These will occupy several stages on two levels of the Poznań Congress Centre, as well as in front of it - where, among other things, hydrogen vehicles will appear.
The importance of this meeting is demonstrated by the interest shown by exhibitors and participants. The organisers are expecting an even higher turnout than last year, when the first edition of the Forum attracted over 100 speakers and one and a half thousand guests. This is because H2POLAND is not only a conference, but also a trade fair, bringing together in one place experts, manufacturers, distributors, researchers and many others involved in the implementation of a zero-emission hydrogen economy. The event is a unique opportunity to present the latest hydrogen solutions, jointly chart development paths, exchange knowledge and establish business relationships.
H2POLAND will be held at the Poznań Congress Center - a modern, multifunctional space that offers more than 4 000 conference seats, VIP areas and excellent trade fair and event facilities.