Mini-Green Box - Rockfin and Stargate Hydrogen unveiled a compact hydrogen module at H2POLAND 2023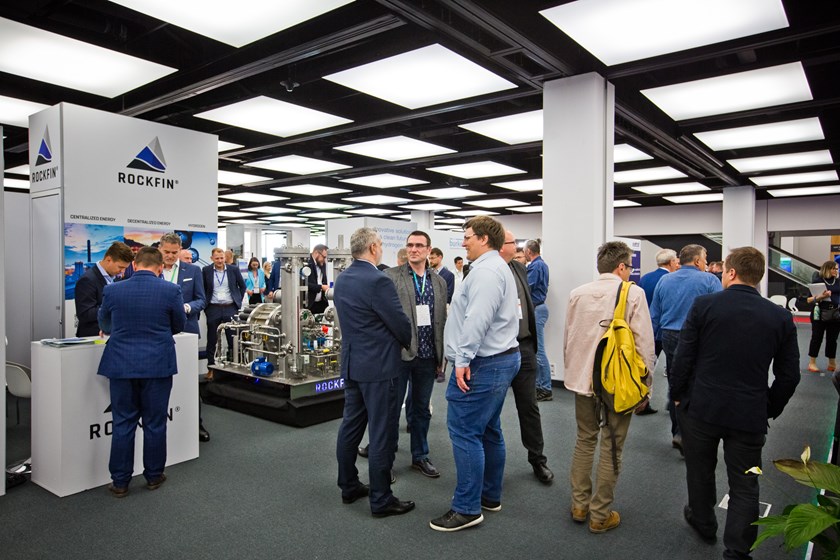 During the H2POLAND 2023 Forum, the Polish branch of Rockfin and the Estonian company OÜ Stargate Hydrogen Solutions announced the completion of the first hydrogen pilot project and the signing of a framework agreement dedicated to future hydrogen production system construction projects.
The pilot project involved the construction of Stargate Hydrogen's 10 kW Stellar Series compact module with Rockfin's innovative system, called the Mini-Green Box. This project marks a significant milestone in the collaboration between the two companies, and the successful outcome has opened the door for further joint projects in the future.
The Mini-Green Box is a compact and efficient hydrogen power system that can be used for a variety of applications, including off-grid and emergency power for critical infrastructure. The system is powered by Stargate Hydrogen technology, which enables the generation of clean, reliable energy with minimal environmental impact. The module was presented to the public at the H2POLAND Forum in Poznań.
- Our collaboration demonstrates a commitment to driving innovation in the hydrogen market and delivering sustainable solutions for a greener future. Our passion, combined with the determination of the Stargate team, has been key to achieving this important milestone. We firmly believe in the long-term potential of hydrogen as a clean energy solution - said Michal Wroblewski, CEO of Rockfin, during H2POLAND.
Jan Grolig, Chief Operating Officer of Stargate Hydrogen, added: - Together we have overcome challenges, leveraged each other's strengths and pushed the boundaries of what is possible. We strongly believe in the power of collaboration and are committed to developing a strong and lasting partnership with Rockfin.
Both parties are excited about the opportunities to work together and are already preparing for similar collaborations on much larger projects. With the growing demand for clean and reliable energy, the joint efforts of Rockfin and Stargate Hydrogen will undoubtedly have a significant impact on the future of the hydrogen industry. Together, they are committed to driving innovation, sustainability and efficiency in the energy sector, paving the way for a greener and more sustainable future.
Stargate Hydrogen is a company that specialises in developing turnkey solutions for the deployment of green hydrogen in the economy. The company's main innovations focus on the development of next-generation alkaline hydrogen.
Rockfin is a world-leading engineering company specialising in the design, manufacture, testing and servicing of oil and fuel systems for gas and steam turbines, generators, compressors and high-pressure drives and control systems.