Session Agenda "HR of the future based on the H2 Academy"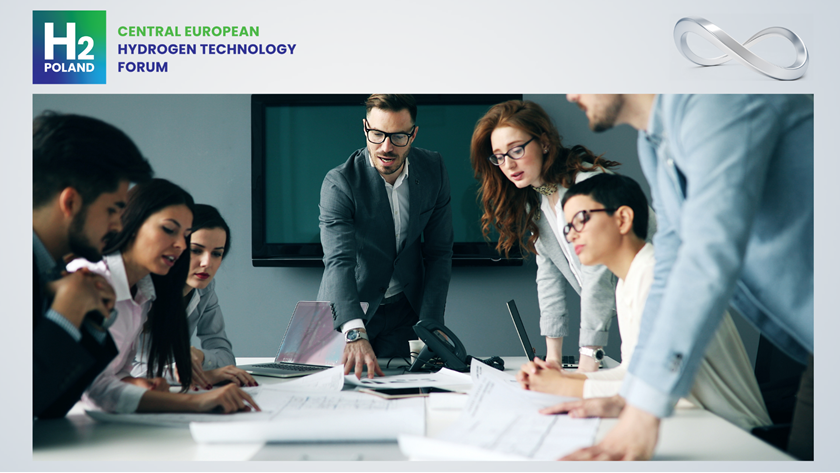 Agenda of the Session
"HR of the future based on the H2 Academy"
16.05.2023, MTP, Poznań Congress Center, Level 1, Earth Hall
The future of the hydrogen sector is a great opportunity, the success of which depends on experts. We need professionals who can create and find applications for innovative hydrogen technologies. Without qualified human resources, it is difficult to talk about the development of this branch of the economy.
In the debate 'Cadres of the future on the basis of H2 Academy', which will take place on 16 May at 1.20 p.m., we will discuss how to build expert competences so that Poland can become a leader in the hydrogen sector.
Panellists include: Grzegorz Jóźwiak, Director of the Office of Hydrogen Technologies and Synthetic Fuels at PKN ORLEN, the originator of the H2 Academy project, Beata Łuszczyńska, Ph.D., from the Łódź University of Technology, Andrzej Szałek, Ph.D., a representative of Toyota, a partner in the project, and Karolina Molska, a participant in the Orlen Academy. The debate will be chaired by Jakub Wiech, editor-in-chief of the Energetyka24 portal.
13:20–14:10

 

Moderator:

Jakub Wiech, Editor-in-Chief, ENERGETYKA24.COM

 

Participants: 

Grzegorz Jóźwiak, Director, Hydrogen and Synthetic Fuels Technology Office, PKN ORLEN

PhD Andrzej Szałek, Advisor to the Management Board, Toyota Central Europe

Beata Łuszczyńska, PhD, Faculty of Chemistry, Department of Molecular Physics, Łódź University of Technology

Karolina Molska, Participant of H2 Academy