The Central European Hydrogen Technology Forum H2POLAND and Central European Decarbonization Forum NetZero are a response to the need to popularise knowledge about low- and zero-emission technologies.

H2POLAND and Net Zero is the first trade fair in Poland and Central and Eastern Europe devoted entirely to hydrogen and decarbonization technologies. The forums are meetings where discussions about the future of decarbonization and the European economy play a key role.
We invite you to participate in the H2POLAND & NetZero Forum,
which will be held in Poznan on April 24-25, 2024.
THE IDEA OF THE PROJECT
The hydrogen economy is one of the promising directions in reducing global climate change. The aim of the new initiative of Grupa MTP is to create a project based on inter-environmental cooperation between business, science, local governments and non-governmental organisations to maximise the share of Polish production and service resources in the supply chain during the implementation of hydrogen investments. These are necessary steps in the pursuit of a modern and climate-neutral economy.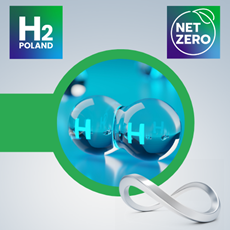 WHO PARTICIPATES IN THE FORUM?
The H2POLAND & NetZero Forum is a platform for the exchange of expert knowledge that brings together representatives of government administration and local government units, entrepreneurs, the scientific community and businesses open to modern, environmentally friendly technologies.
SUBJECT MATTER
The topics are part of the REPowerEU plan for affordable, safe and sustainable energy for Europe. Hydrogen is emerging as a fuel that revolutionizes the EU's energy industry and enables even fuller use of the potential of renewables, and this brings Europe closer to climate neutrality.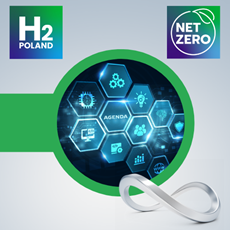 Previous editions of the Forum
H2POLAND 2023
The second edition of the H2POLAND Forum took place in May 2023 and was almost double the size of the 2022 event. This time, more than 170 panelists - authorities from the hydrogen industry, low- and zero-emission technologies, the world of science, politics, local government and business - appeared on six impressive stages. The entire event was watched on three levels of the Poznań Congress Center by nearly 2,500 people. The conference part of the event was complemented by a trade fair exhibition of about 50 entities, which represented 80 hydrogen brands.

H2POLAND 2022
The first edition of the H2POLAND Forum was held in May 2022. During two very intensive days, nearly a hundred experts from around the world spoke on three stages, and more than one and a half thousand guests from all over Europe, participated in conferences, panel discussions and trade fairs.

Contact us!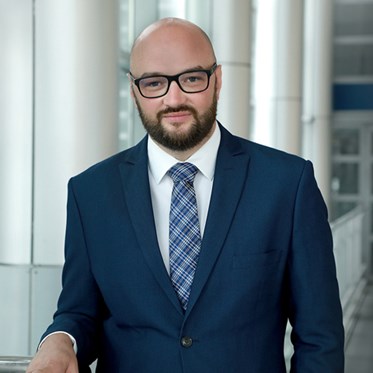 e-mail.
piotr.drozdowski
e-mail.
aleksandra.konopa