Zero-emission agriculture: BIOGAZ, BIO LNG, BIO H2
The main elements will be a discussion on hydrogen technologies in the countryside, how it can be used and combined, for example, with the production of biogas and renewable energy. How can decarbonisation of agriculture be achieved, but also energy independence through e.g. island solutions. How Polish agriculture can use the current situation to become green.
Zero-emission agriculture: BIOGAZ, BIO LNG, BIO H2

18.05.2022 | 11:15-12:15
ROOM B
According to the latest scientific research, CO2 is not the only greenhouse gas. Methane has a much more negative impact on the warming climate and on rapid weather changes around the world. In 2020, the EU launched an EU strategy to reduce methane emissions and is currently working on new legislation to reduce methane emissions. There is also information that in other countries and regions there is a growing awareness of the need to take action to solve the problem of this gas. Its main source, apart from natural, is agriculture, including cattle breeding. This sector of the economy is also facing an energy and decarbonisation revolution. We need to reduce the carbon footprint in the production of agricultural products, the transport chains of agricultural products, but also in the production of fertilisers.  These are just some of the issues that will be raised by our experts. Can BIO GASES have a positive impact on the decarbonisation of this sector? Can hydrogen complement them? How to effectively produce and use biogas?
Moderator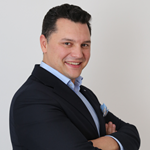 Mieczysław Obiedziński, TÜV SÜD Polska
Henryk Kubiczek, Corporate Department of Strategy and Development, Grupa Azoty
Wiesław Kamieński, Polska Rolnicza Dolina Wodorowa. Podlaska Fundacja Rozwoju Regionalnego
Wojciech Mojkowski, Podlasie Agricultural Advisory Centre, Szepietowo
Jerzy Wierzbicki, Polish Association of Meat Cattle Producers